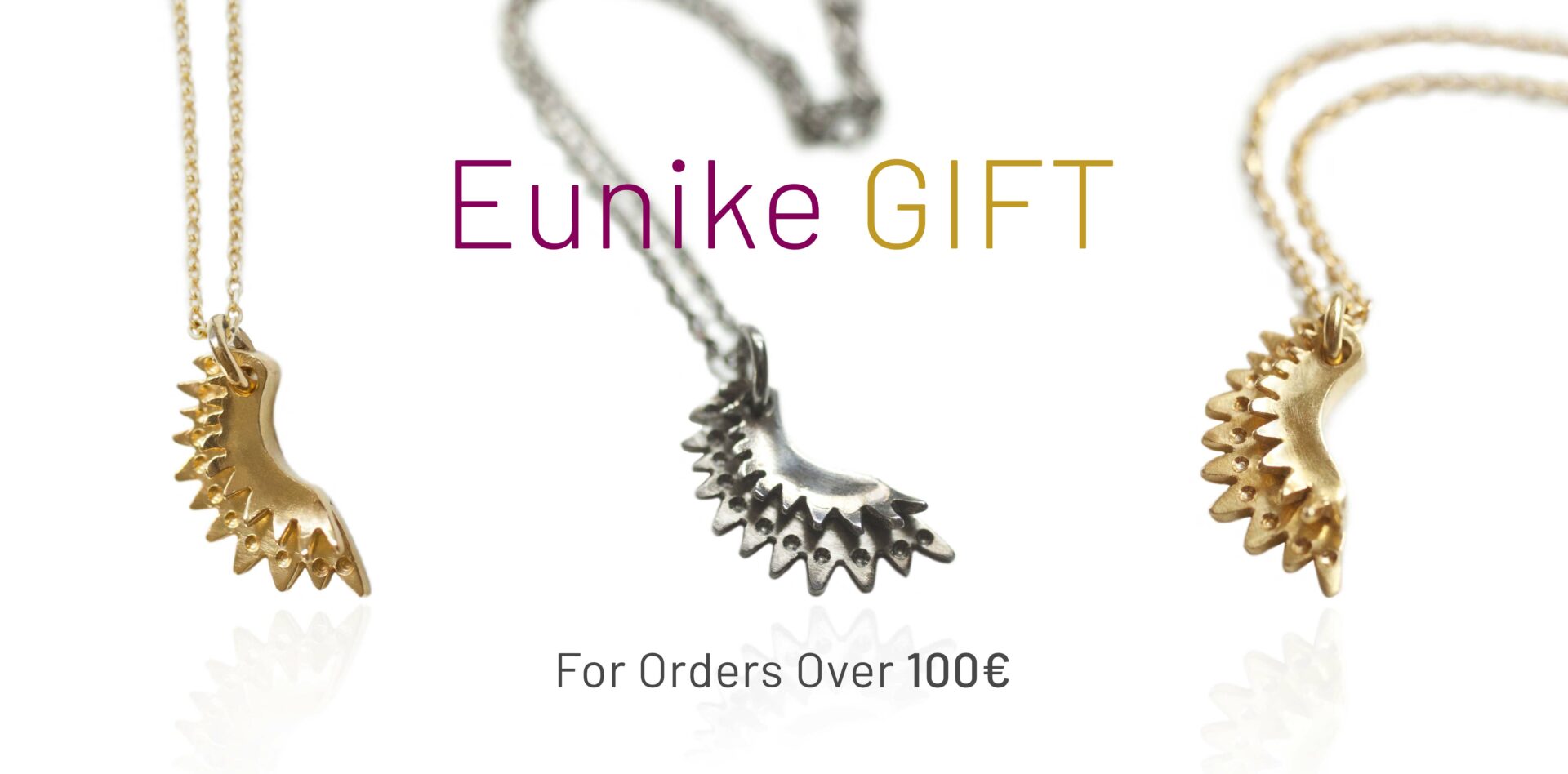 We are welcoming the new season with a beautiful gift:
Euniki necklace for all purchases above 100 euro. 
Ευνίκη is an ancient feminine name that compounds ευ and νίκη,
which means good or proud victory.
* You can write the colour you like at the note section of the check out page.
A detailed work using the finest materials
with intention to create elegant,
etherial jewellery that
show grace when worn.
the best part is this fascinating
process beginning
from a sketch and ending
with the piece in your hand.