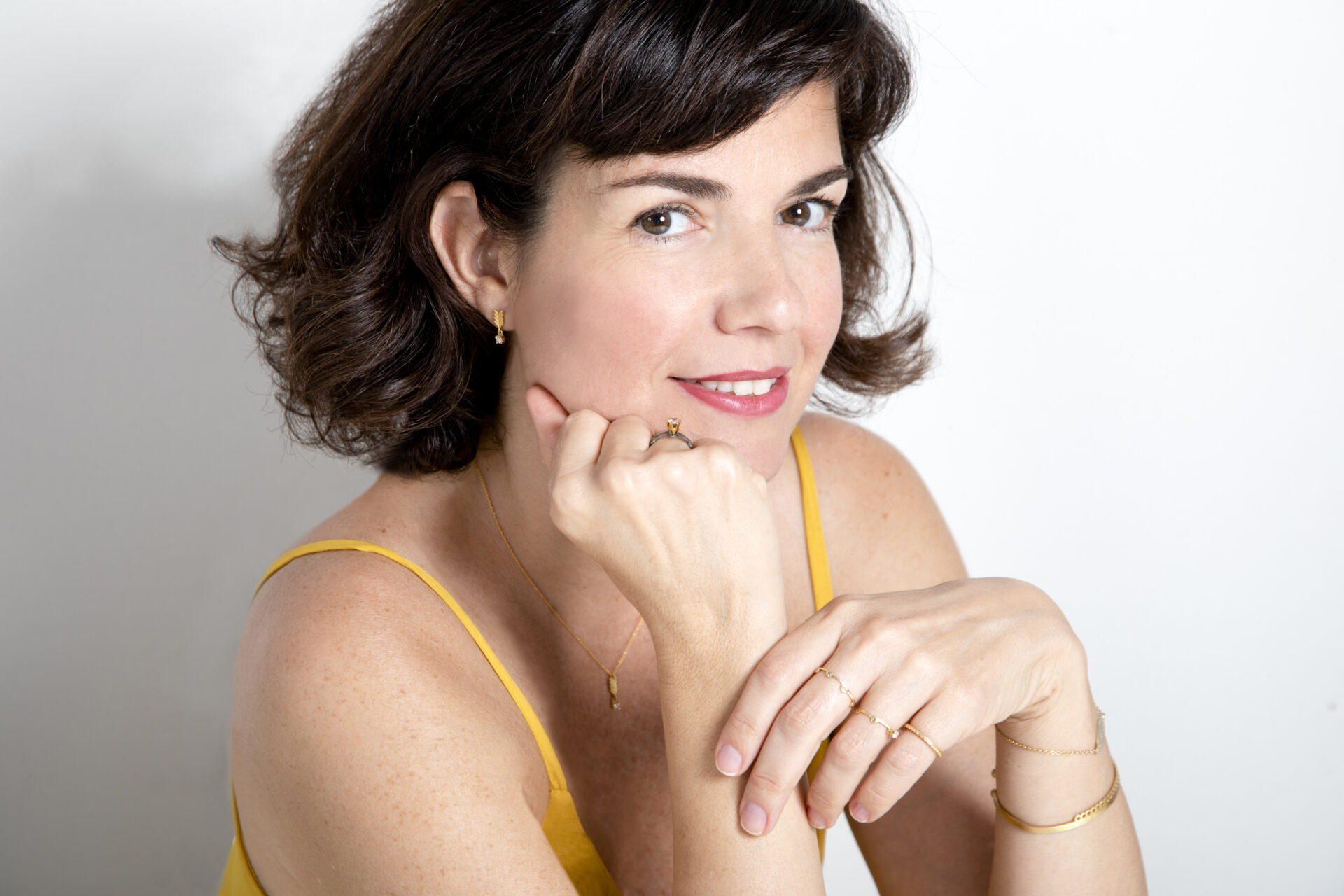 Being a jewellery designer has an emotional aspect to it.
It has to do with my personal path over the years and the maturity that comes along.
I look at the world differently; all the small details around me become important, evoking images of jewellery designs,
making me imagine how they would look on a woman.
I want to bring out the elegance of the materials I work with, transform them into something that will have a lasting quality and will become more than an accessory.
I see, perceive, create … and then I make magic.
Magic, for me, is when a piece of jewellery that I created
brings happiness to a woman.
Magic is when she loves it so much that she never takes it off.
Making people happy, even for a moment, is what really matters. That is magic.
I am driven by the hope and need that I haven't designed my best work yet.
Designing and creating is a drive that never goes away."
Born in Athens Greece Elsa Mouzaki has been inspired from her early age by details around her, which she would depict in elaborate drawings.
She studied graphic design at Vacalo School of Arts in Athens before moving to Los Angeles to continue her studies at the Art Center College of Design in Pasadena.
During that time, she also studied jewellery design and theater.
While working as an art director in Greek Harper's Bazaar
she started designing and creating jewellery.
In 2000 she launched "Elsa Mouzaki Jewellery".
"Elsa Mouzaki Jewellery" has been featured in various
exhibitions and magazines in Greece and abroad.
In 2011, she won the Best Jewellery award in MACEF FIERRA, Milan.
She has also designed collections
for various companies and organizations,
including Eleftherios Venizelos Airport,
Vichy and the General Secretariat for Gender Equality.
In July / August 2021 Vanity Fair London featured her work
in both magazine and digital edition. In September and October 2021,
her work was featured in Vogue UK digital and in Vanity Fair London magazine.
In December of the same year, she was also featured in "K" magazine in Greece.
She creates delicate, ethereal and chic designs where the classical and the contemporary are in perfect symmetry
Her jewellery is made exclusively from recycled silver and gold and ethically, responsibly sourced gemstones.