How to measure your ring size
You can measure your ring size in a number of ways;
in the UK it is measured alphabetically, in Europe and the US numerically,
or you can measure the internal diameter.
You can also go in any jewellery shop and ask them to measure your finger.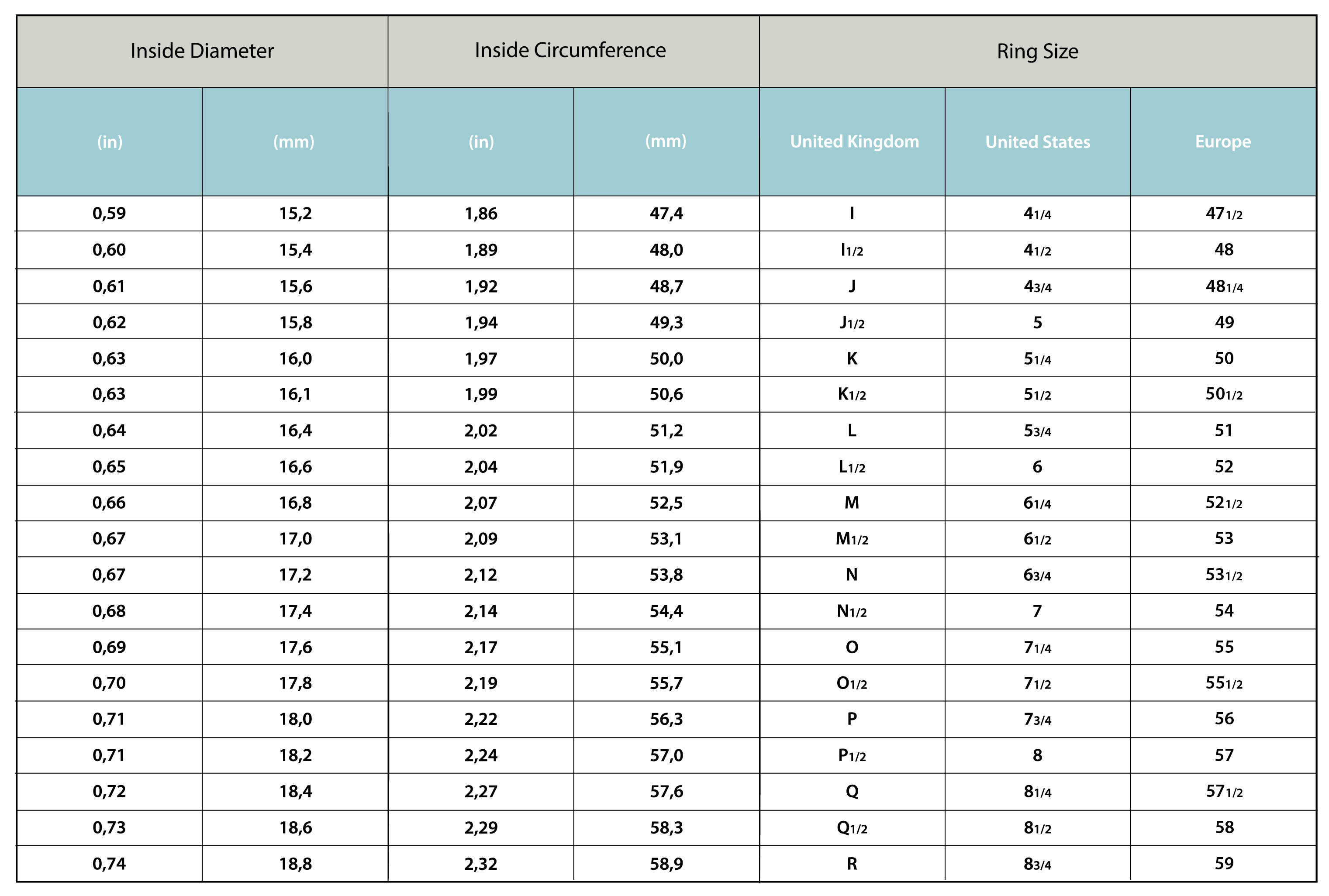 Please note that the ring size chart is for reference only. Elsa Mouzaki can not be held liable for any errors that occur as a result of using this chart.
Measuring a ring you already own
How to measure the inside diameter of your ring:
Select one of your rings that properly fits the intended finger.
Measure the inside diameter of the ring.
Match the measurement on the Conversion Chart Above.
If it falls between two sizes, we advise you to order the larger size
Measure your finger:
Wrap a narrow strip of paper or piece of string comfortably around your intended finger.
Mark the end (where it meets) and measure the distance. This is the circumference.
Match the measurement to the circumference column in the above convention chart.
If it falls between two sizes, we advise you to order the larger sizes.
The best and easiest way to find out someone else's ring size is to borrow one of their ring,
making sure it is from the correct finger, and measure the inside diameter.
Then look up against the Ring Size Conversion Chart.
If you are unsure about your ring size,
please don't hesitate to call us for help on +30 2103221968
or send us an e-mail: [email protected].
­­